Have your essential oils or products been tested on animal
No products have ever or will ever be tested on animals. Science has come a long way from having to use animals to test products.In addition, all our skin care products contain only vegetable derived ingredients - we will never use any animal ingredients.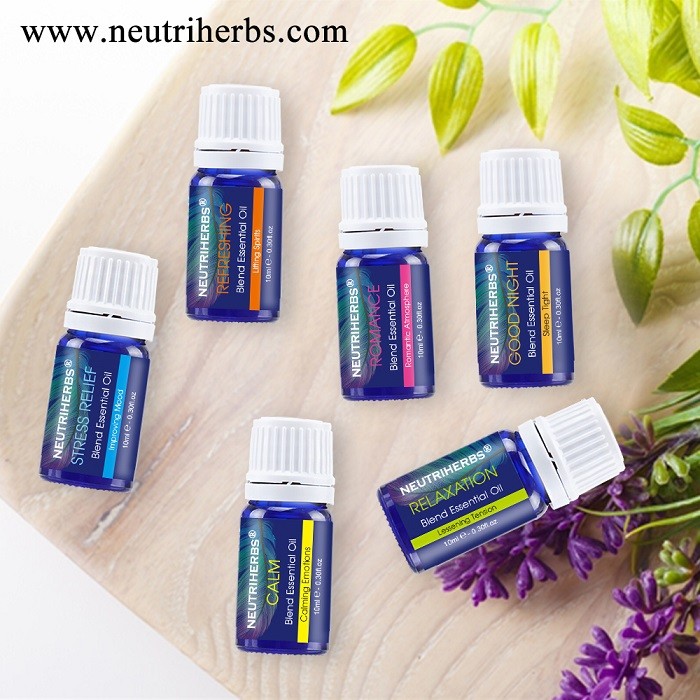 Neutriherbs Blend Essential Oil Aromatherapy Gift Set contains 6 pieces of therapeutic essential oils: Good Night, Stress Relief, Clam Body, Relax, Refreshing, and Romantic. Neutriherbs Blend Essential Oils may well be the ultimate gift from nature, enjoying this easy and healthy life.