When can I expect to see changes after using Serums?
Update Time:2018-04-17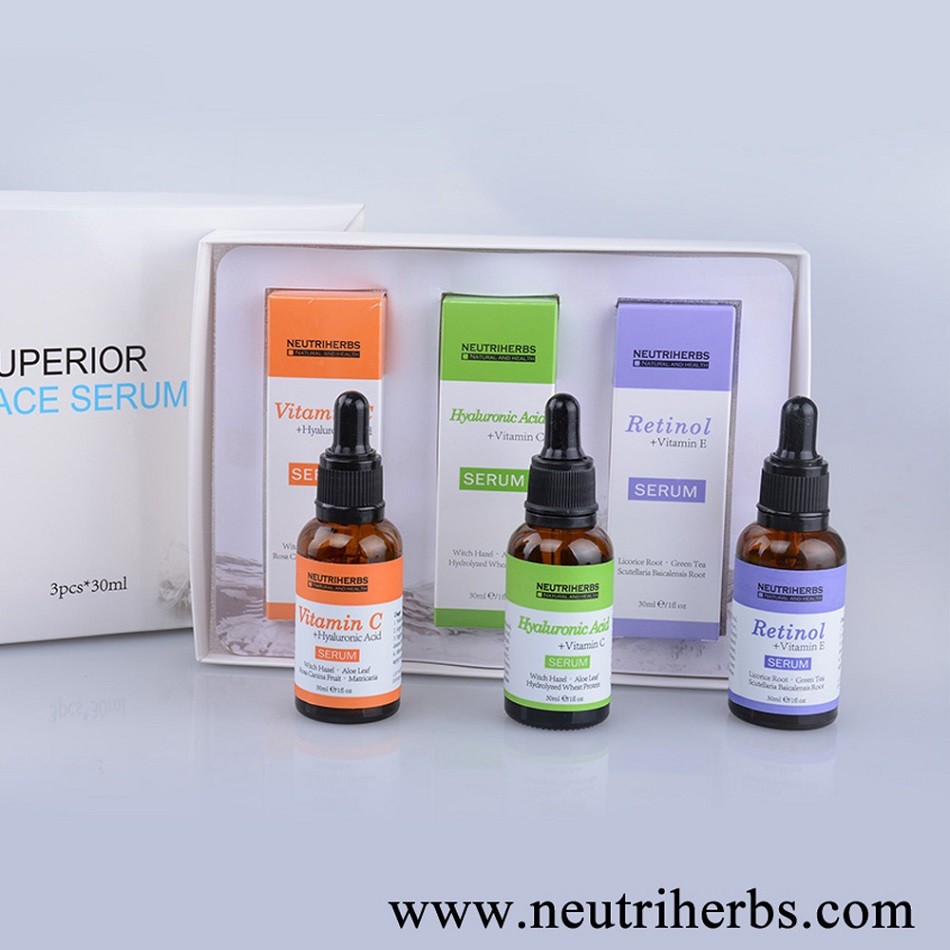 Neutriherbs Serum Set: Vitamin C Serum, Retinol Serum, Hyaluronic Acid Serum
You should feel a difference in the texture of your skin immediately. You will see a great deal of improvement in dullness or unevenness of your skin, the morning after applying serums. Repair to damaged skin, i.e. lines & wrinkles, acne, scars, stretch marks, and pigmentation will take longer to see the results. Your body takes 27 days to regenerate collagen & elastin as well as generate new clear skin to replace damaged skin. 6 months of daily use will show optimum results.