Trouble With Annoy Acne ?Neutriherbs Retinol Serum Gives You Best Skin Care
Issue Time:2016-12-09
What's Vitamin A?
Vitamin A is a fat soluble vitamin that is also a powerful antioxidant. Vitamin A plays a critical role in maintaining healthy vision, Jneurological function, healthy skin, and more. Vitamin A- like all antioxidants- is involved in reducing inflammation through fighting free radical damage. Consuming a diet high in antioxidants is a way to naturally slow aging.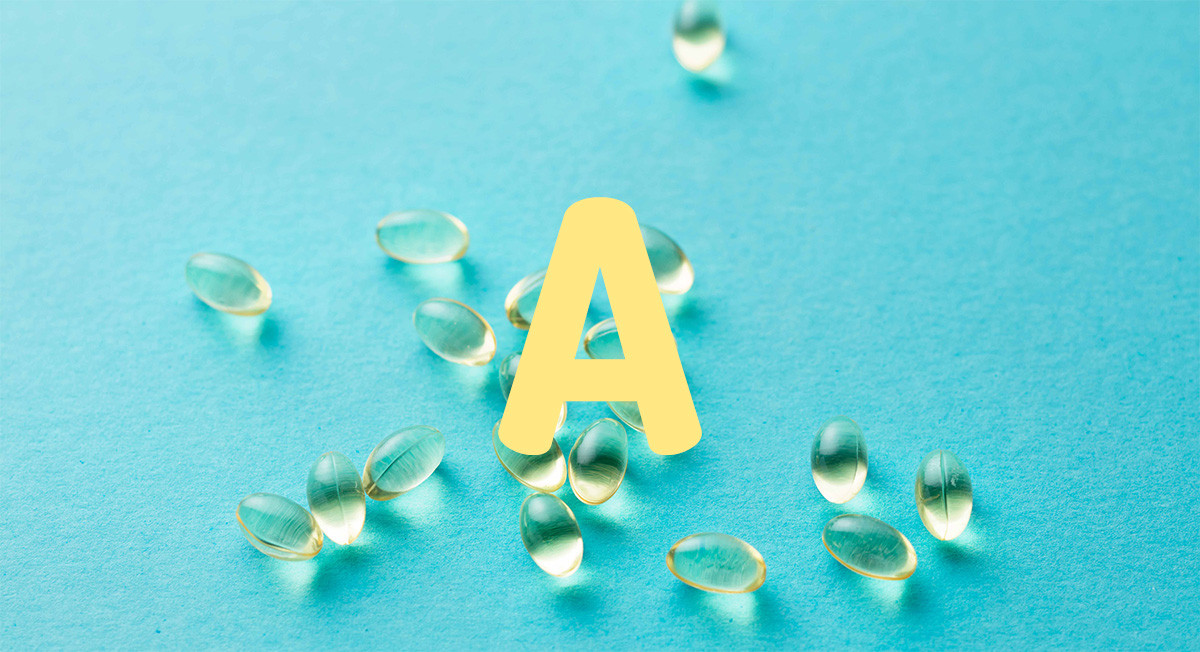 How does Vitamin A benefit skin?
Exactly what does vitamin A do?
A retinol has the ability to help unplug pores, even out skin discoloration, restore vibrancy to the complexion, reduce oiliness, treat skin concerns such as acne and psoriasis (the rx versions) and improve the appearance of fine wrinkles.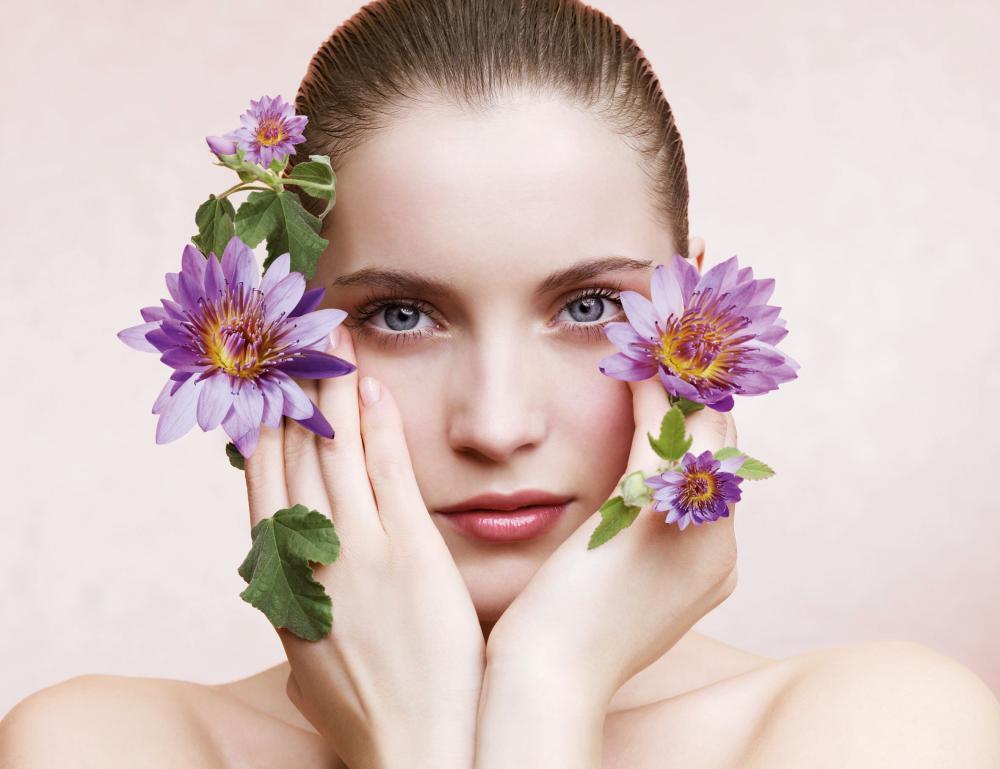 You need Vitamin A benefits your skin~
Neutriherbs Retinol Serum Combined with synergistic blend of Vitamin E, Softens, it can unclog pores and clear up acne. Retinol has a molecular structure small enough to penetrate the lower layers of the skin, improves texture and tone for a smoother, softer, more radiant complexion, refreshed skin the moment you use it.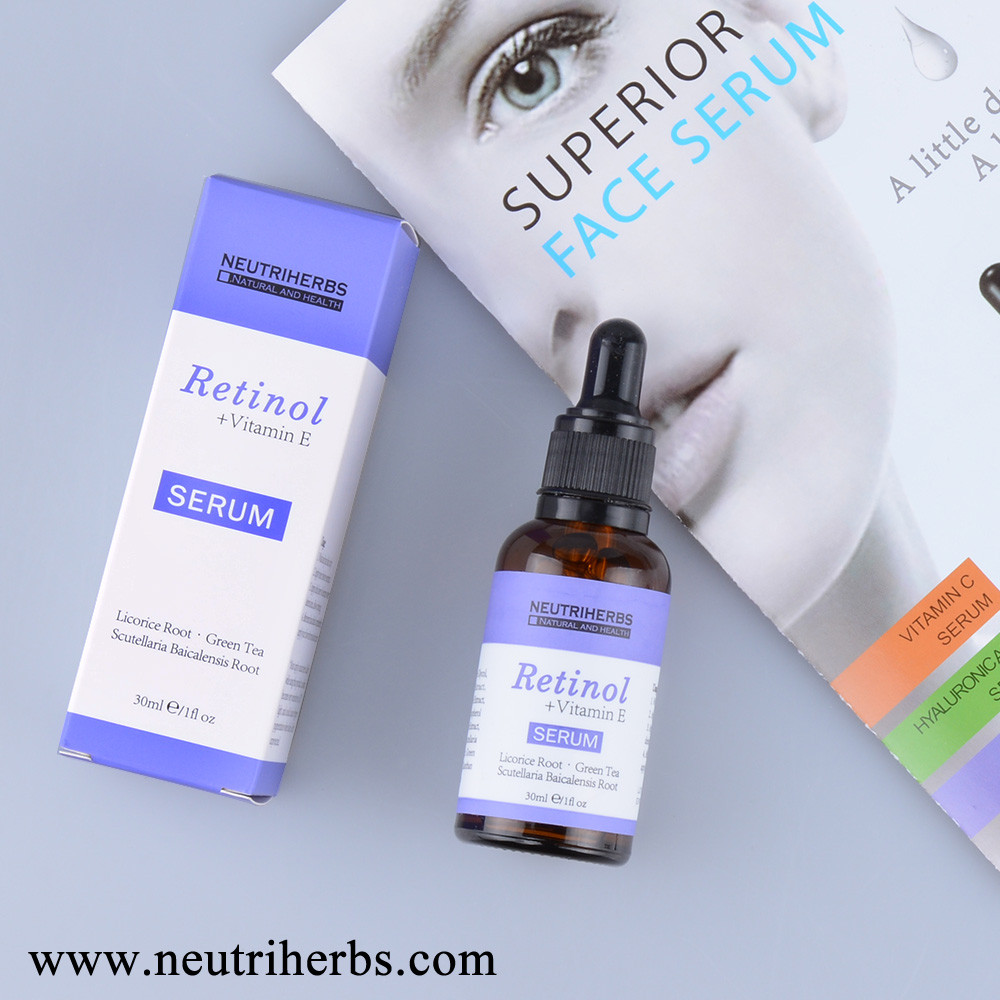 Active Ingredients
Aloe Vera Extract, Prunus Armeniaca Kernel Extract ,Sodium Hyaluronate, Tocopherol (vitamin E), Licorice root extract, Retinol (vitamin A), SCUTELLARIA BAICALENSIS ROOT EXTRACT, Green Tea Extract


Function
1. Stimulates collagen for firmer, smoother skin
2. Speeds up skin cell turnover
3. Improves texture and tone for a smoother, softer, more radiant complexion
4. Unclogs pores to clear up acne and prevent future breakouts


Usage
1. Wash and pat skin dry
2. Apply toner before serum
3. Apply a thin layer of serum over desired area, allow drying
4. After serum has dried completely, apply your favorite moisturizer.
Product Details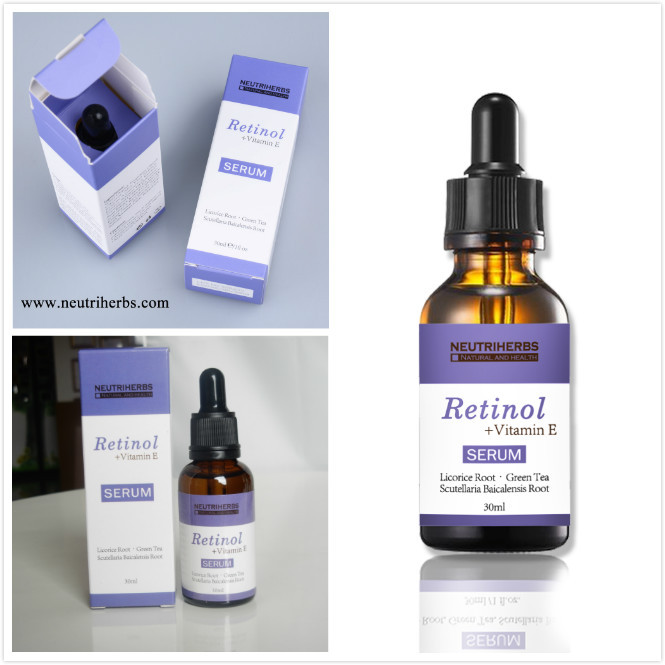 For more information, please visit www.neutriherbs.com
For more skin care tips, Like our Page:https://www.facebook.com/Neutriherbs/
Contact us:
Email: info@neutriherbs.com
Website: www.neutriherbs.com
Tel: +86-20-38393919
Whatsapp: +8615102049568
Skype:sale10_30