Neutriherbs 24K Gold Eye Patch luxury Lift and Deep Hydrate For Your Eye
Issue Time:2017-03-14
As we know, getting older is inevitable. Time will wrinkled your skin, especially your eyes! Fine lines, dark puffy and circles are all troubled you.Therefore, it's very important to take care of your eyes.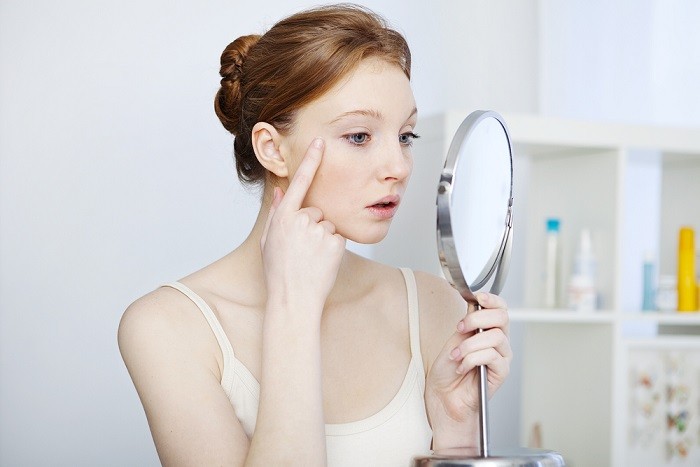 For eyes problem, I recomend Neutriherbs 24K Gold Eye Patch to you.
Neutriherbs 24K Gold Eye Patch is mainly contained with Nano Gold, Grape Seed Oil and Hyaluronic Acid. This Gold Eye Patch can effectively anti-wrinkle and lift your skin around your eye, rewarding hydrating and soothing eyes.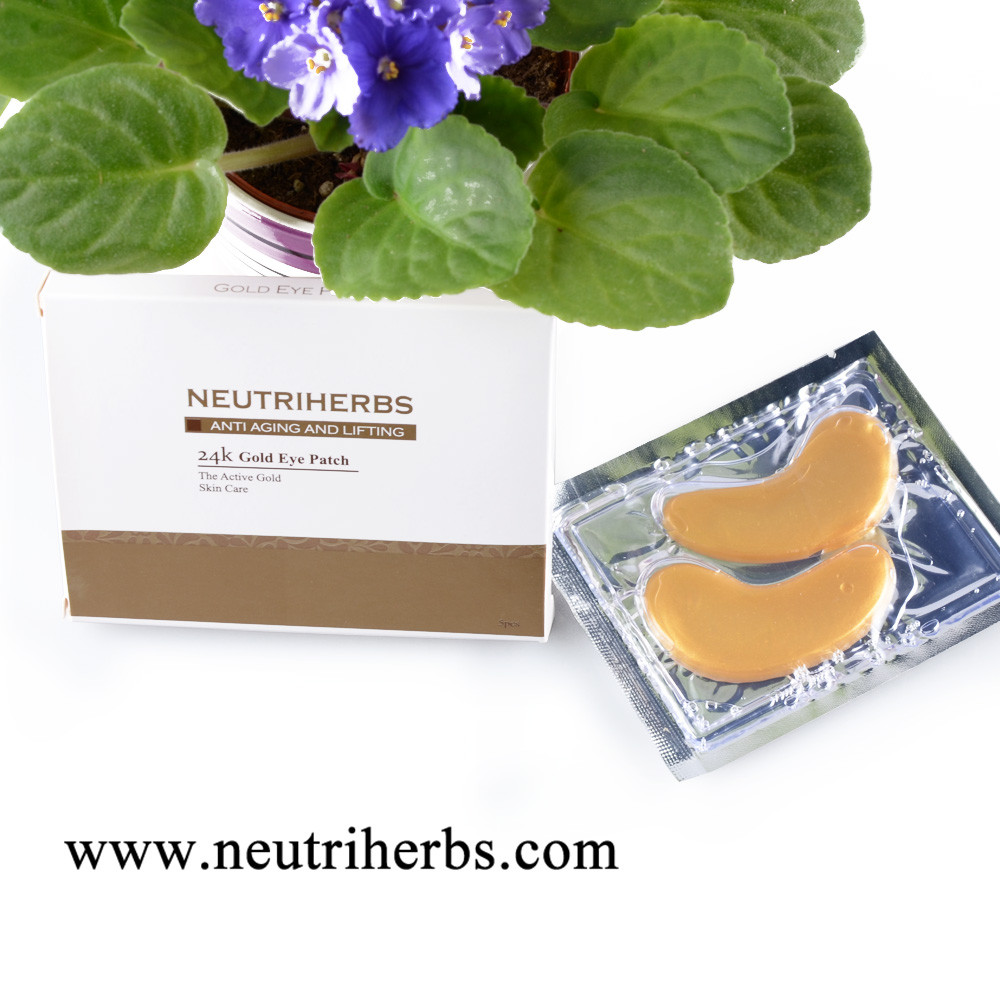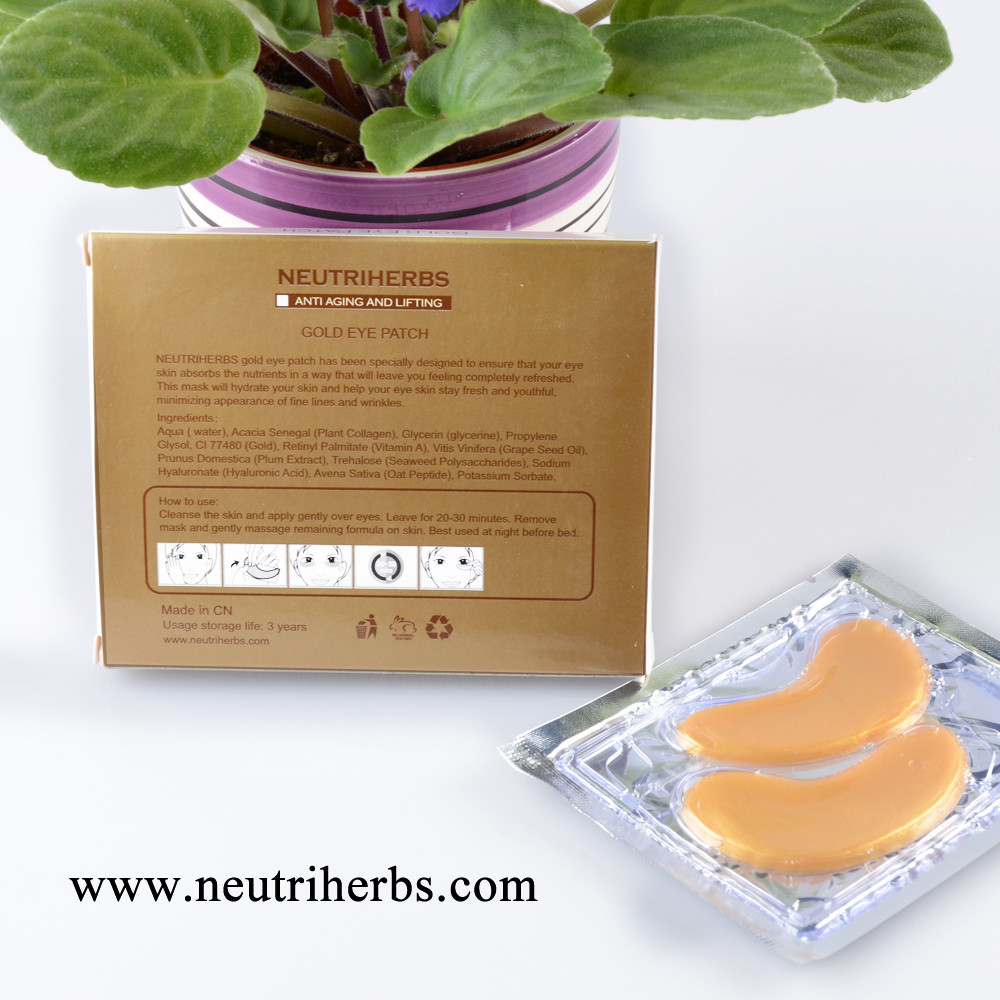 It's easy to use Neutriherbs 24K Gold Eye Patch.
Cleanse the skin and apply gently over eyes. Leave for 20-30 minutes. Remove mask and gently massage remaining essence onto skin. Best used at night before bed.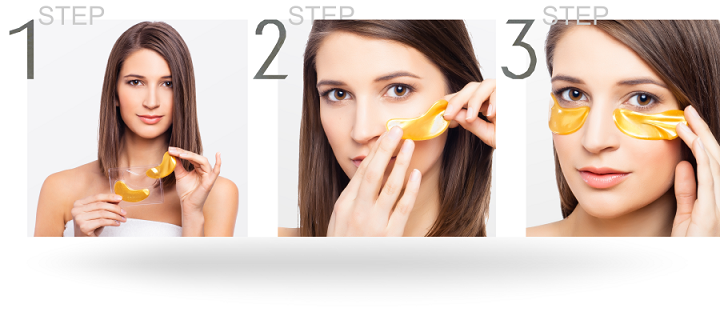 Gold eye patch is specially designed to ensure that your eye skin absorbs the nutrients in a way that will leave you feeling completely refreshed.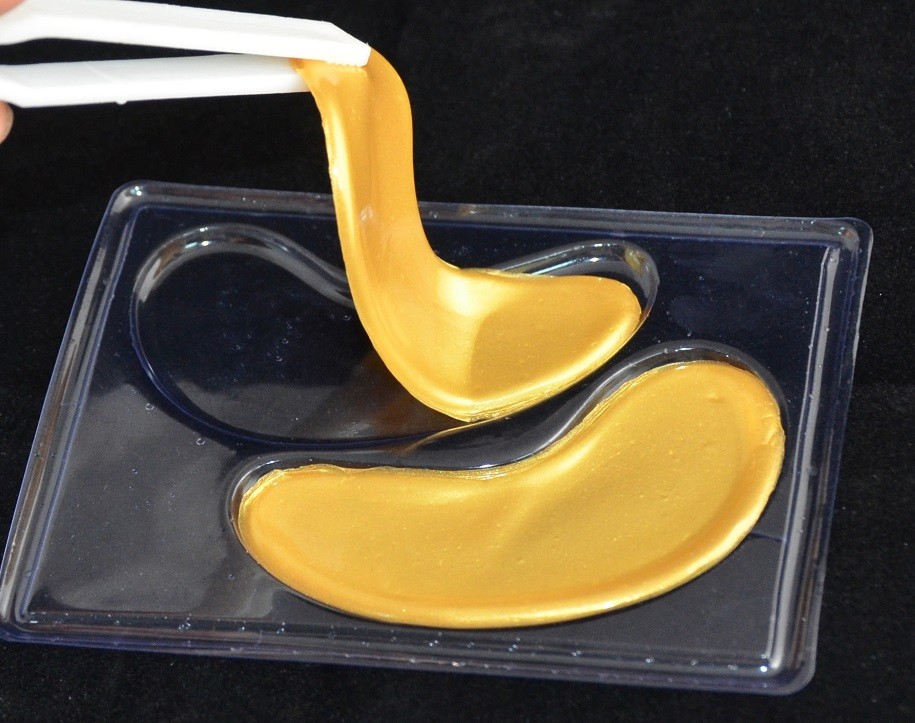 Have a date with Neutriherbs 24K Gold Eye Patch, a youthful looking eyes is waiting for you.
For more information, please visit www.neutriherbs.com
For more skin care tips, Like our Page:
https://www.facebook.com/Neutriherbs/
Contact us:
Email: info@neutriherbs.com
Website: www.neutriherbs.com
Tel: +86-20-38393919
Whatsapp: +8615102049568
Skype:sale10_30