Sleep Tight----Neutriherbs Good Night Blend Essential Oil
Issue Time:2017-04-27
Item No.: NHES-002
Type: Blend Essential Oil
N.W.: 10ml / pc
Use:Sitting Room, Office, Bedroom, Hotel, Washroom etc.
Ingredient: 100% essential oil
Brand: Neutriherbs
Country Of Origin: China
Age Group: Adults
Can sleep well at night? Neutriherbs Good Night will makes you sleep tight, release yourself in the warm, you will sleep like a baby.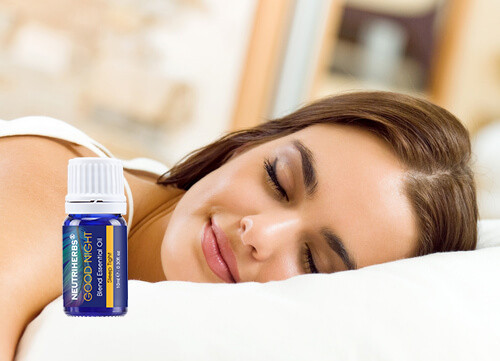 Ingredient Of Neutriherbs Good Night Blend Essential Oil
Citrus Reticulata,Ravensara Aromatica Leaf Oil, Bitter Orange,Lavender


How To Use Essential Oils?


Bath: Add 3-5 drops to full bath and soak.
Shower: Sprinkle 1-2 drops to shower recess floor and let vapors fill the air.
Burner: add 5 drops to burner dish or vaporizer for a subtle scent throughout your favorite room.
Massage: seduce or be seduced with 5 drops added to the massage oil of your choice for a luxurious experience.
Neutriherbs Blend Essential Oil Aromatherapy Gift Set contains 6 pieces of therapeutic essential oils: Neutriherbs Romance Blend Essential Oil, Neutriherbs Refreshing Essential Oil, Neutriherbs Relaxtion Blend Essential Oil, Neutriherbs Calm Blend Essential Oil, Neutriherbs Stress Relief Blend Essential Oil, Neutriherbs Sweet Dreams Blend Essential Oil.

Details: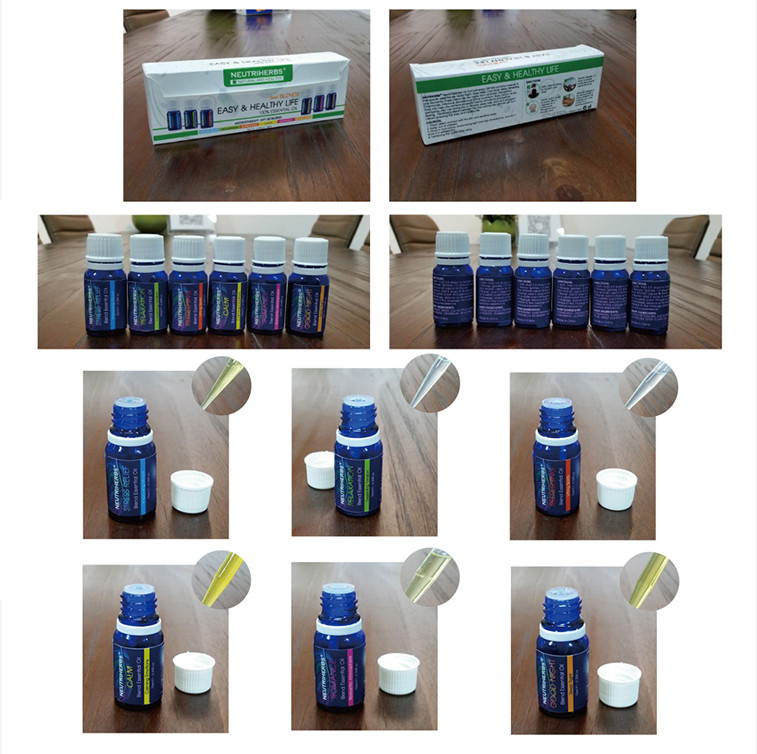 For more information, please visit www.neutriherbs.com
For more skin care tips, Like our Page:
https://www.facebook.com/Neutriherbs/
Contact us:
Email: info@neutriherbs.comF
Website: www.neutriherbs.com
Tel: +86-20-38393919
Whatsapp: +8615102049568
Skype:sale10_30