Best Essential Oils - Enjoy Your Healthy Balanced life
Issue Time:2017-07-19
Do you always feel stress with your hectic day? You feel unhappy because of daily busy work, you can't enjoy your life.
Now your life need some different thins!
Your new wellness ritual -- Neutriherbs Easy & Healthy Life Blend Essential Oil Set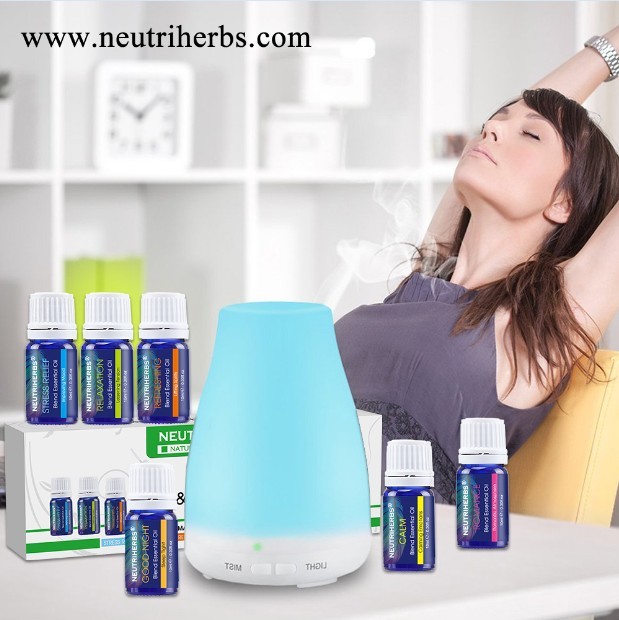 Neutriherbs Blend Essential Oils Gift Set contains 6 pieces of therapeutic blend essential oils: Good Night, Stress Relief, Clam Body, Relax, Refreshing, and Romantic. These blend essential oils are made from Lavender, Peppermint, Chamomile, Patchouli, Sandalwood, Citrus Aurantium, Rose, Lemon oil etc. They can help you achieve physical, mental, emotional and spiritual well-being. Also can leave you in relaxed, sleep well, clam and energetic feeling.

When you sleeping, reading, relaxing, working and having a bath, this essential oil can offer best care for you.


YouTuBe: https://www.youtube.com/watch?v=6WLgYq96y3Q
Contact us:
Email: info@neutriherbs.com
Website: www.neutriherbs.com
Tel: +86-20-38393919
Whatsapp: +8615102049568
Skype:sale10_30