INTERTEK Test Report -- Easy & Healthy Essential Oil Blends
Intertek is the world's largest testing, inspection and certification partner providing manufacturers and retailers with faster market entry. Quality control, research, testing, measurement, and certification activities for industry, commerce, markets, institutions, and governments.

Our Easy & Healthy Life Blend Essential Oil has passed Intertek test: Preservatives test, Microbiology test, Heavy mental test. Quality and safety assurance, you can feel relieved to use.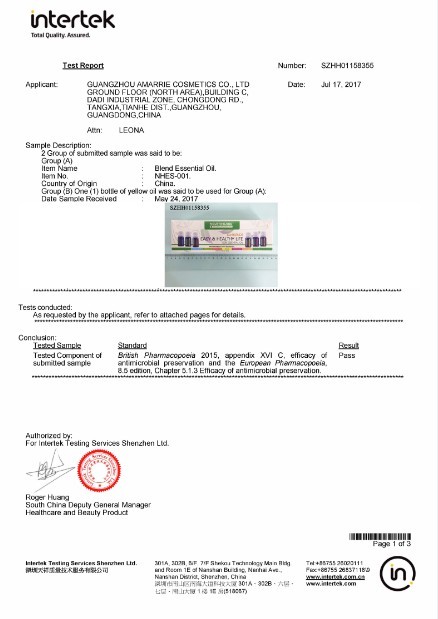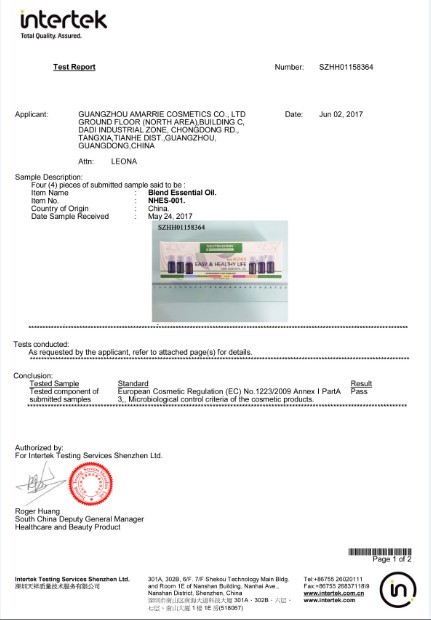 Contact us:
Email: info@neutriherbs.comF
Website: www.neutriherbs.com
Tel: +86-20-38393919
Whatsapp: +8615102049568
Skype:sale10_30