Do glutathione soaps whiten the skin?
What's glutathione?Why we need Glutathione Soap?

Glutathione is an important antioxidant in plants, animals, fungi, and some bacteria and archaea. It's a very simple molecule that may well be the most important molecule you need to stay healthy and prevent disease.the natural antioxidant properties of the synthesized version are said to be good for the skin.
Neutriherbs Glutathione Soap
Packed anti-oxidant, anti-aging and skin lightening agent. Hand made from scratch, and only uses high quality ingredients, Essential fragrance and soya oil that are rich in vitamins, minerals and proteins. No Tallow content which is known to clog pores.Hydroquinone and Mercury Free.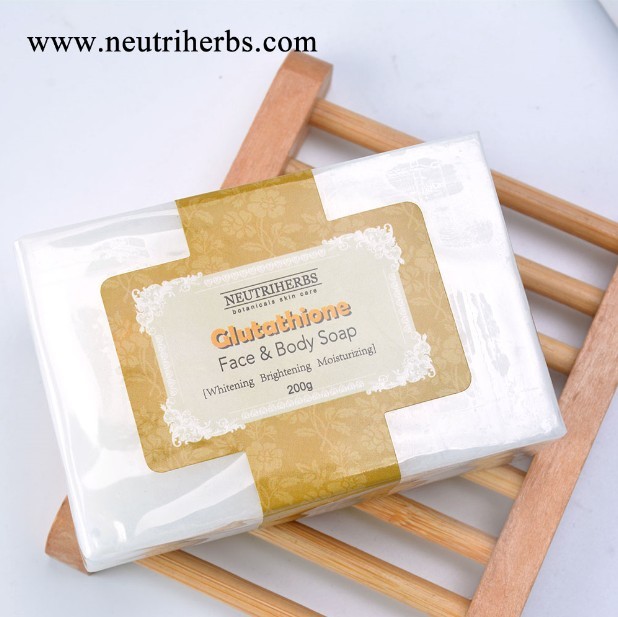 Benefits
1. Whitening & Lightening.
2. Anti Spots
3. Moisturizing
4. Hydrating
5. Nourishing
Ingredient
Aqua, Glycerine, Vitamin C, Glutathione, Lemon Extract, Aloe Extract, Plam Oil, Coconut Oul, Sodium Palmitate, Sorbitol, Propylene Glycol, Lauric Acid, Sodium Lauryl Ether Sulphate, Vitamin E, Witch Hazel Extract, Rose Essential Oil.

Details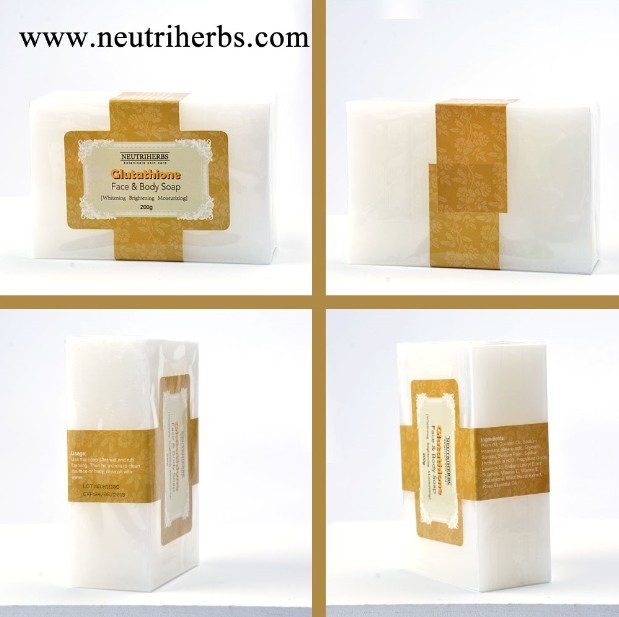 We also accept small quantity OEM order, but the package and product formula, you need to same as our existing one, quantity at least 500pcs, and the price will be adjusted based on your quantity.
Welcome To Contact us:
Email: info@neutriherbs.com
Website: www.neutriherbs.com
Tel: +86-20-38393919
Whatsapp: +8615102049568
Skype:sale10_30