Are You An Addict? -- Addiction solutions From Neutriherbs
Issue Time:2017-12-05
Are You An Addict? -- Addiction solutions From Neutriherbs

Do you realized that there are more and more "Niche Trendy addicts" patients around us. They are a group of people who never go with the flow. They are picky, fashionable, pursuing perfection, paying attention to details, loving themselves, pleasing themselves, and giving themselves the best. Do you see yourself in these addictions? What are you waiting for!? Neutriherbs Skincare helps you suit the remedy to the case.
# selfie addict #
Want to keep a record of your life at any time and the most beautiful appearance of my own. Want to present admired and bright skin to everyone in the lens. Now, no need filter and PS,natural Starring, dare to show your true self.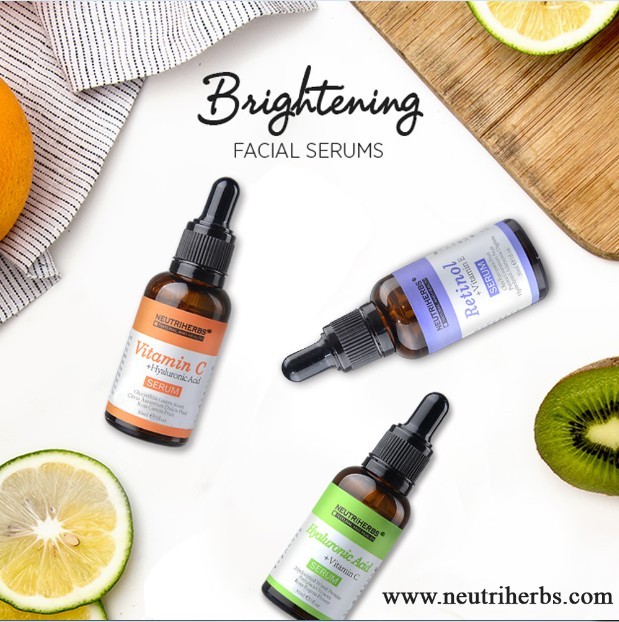 1. Neutriherbs Vitamin C Serum , 30ml/bottle
Reduce fine lines, hydrates & tones, dark spot correction, brightens complexion, encourage a more radiant and youthful - looking skin.
Protect skin from the signs of ageing, speeds up skin turnover, stimulates collagen for firmer skin, unclogs pores to clear up acne. Boost your skin's natural renewal.
3. Neutriherbs best hyaluronic acid serum, 30ml/bottle
Hydrates and plumps skin to diminish fine lines and wrinkles, meanwhile, improve skin texture and brightness with intense moisture and balance. Moisturizing natural with the best.
#Color addict #
A different color every day, let you never get tired of it!

Hoiping everyday has different color, different mood.
Neutriherbs Best Essential Oils has 6 kinds of therapeutic blend essential oils, each of which is packed in different colors and different functions, Making a luxurious pleasure in your humdrum existence.
(Relaxation Essential Oil, Refreshing Essential Oil, Calming Essential Oil, Good Night Essential Oil, Romance Essential Oil, Stress Relief Essential Oil)
Contact Us:
Email: info@neutriherbs.com
Website:www.neutriherbs.com
Tel: +86-20-38393919
Whatsapp: +8615102049568
Skype:sale10_30