Christmas Clearance Sale 2017 - Neutriherbs Discount Beauty
Issue Time:2017-12-12
Christmas Clearance Sale 2017 - Neutriherbs Discount Beauty

Christmas is celebrated on the 25th December every year. It is a Christian festival celebrating the birth of Jesus Christ and is traditionally characterised by tinsel-decorated trees, mince pies, present-giving and a turkey dinner.

The annual Christmas is coming soon, which not only means full of blessings, but also means incredible discounts and big purchases!!

The holiday season is back and Neutriherbs has incredible Christmas deals on Neutriherbs weight loss wraps and Neutriherbs Deep Cleansing Black Mask.
It's only available in Dec.6th- Dec.20th,2017.

Neutriherbs Slimming Body Wraps is a non-woven cloth wrap infused with body contouring cream, which is developed in light of a powerful and botanical detoxifying formula, in order to tighten, firm your body. Healthier you, new you. Make a big change right now!

Surprise For You:
>=120Boxes, 10%off + Free Gift Offered (Save up to $200)
>=300Boxes, 25%off + Free Gift Offered (Save up to $1200)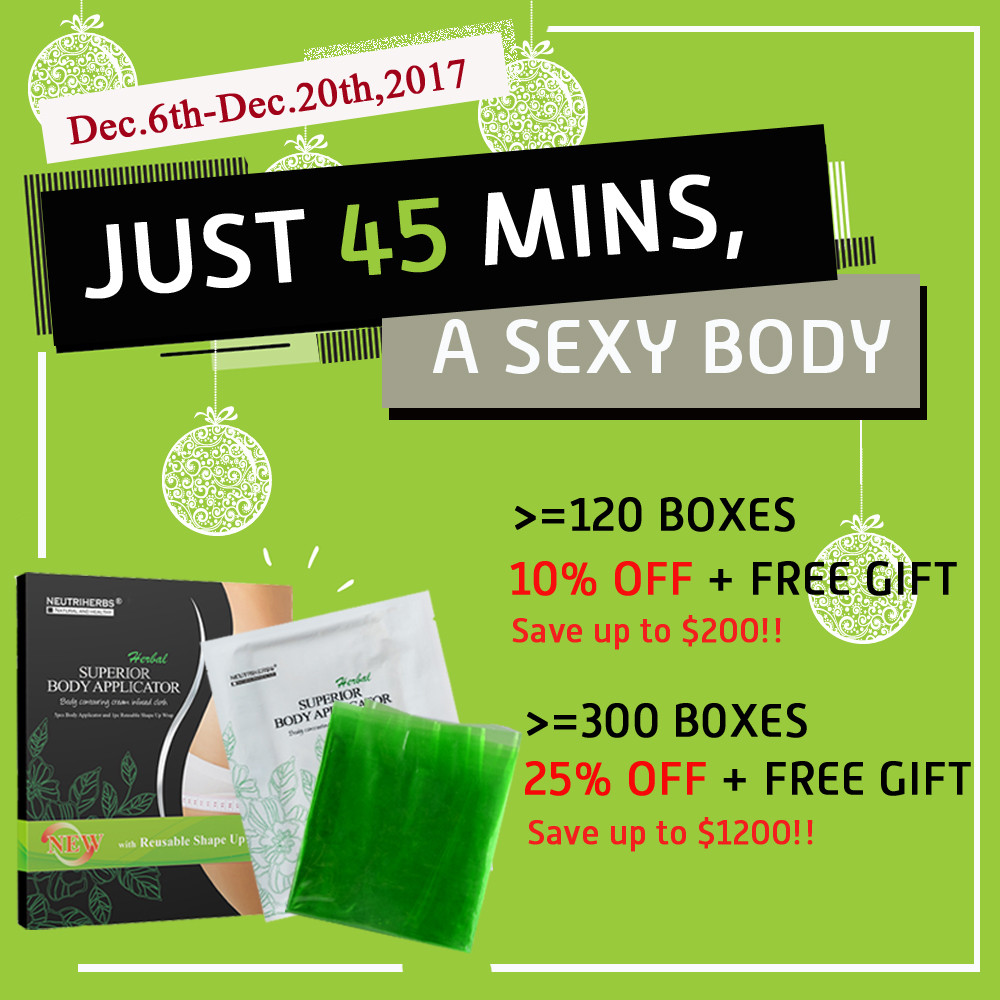 Neutriherbs Blackhead Face Mask is an effective blackhead face mask based on natural, bioactive ingredient. It can effectively remove surplus of dirt and oil (which forms the commonly known blackheads and whiteheads) and shrink the pore,without disturbing the skin natural barrier. Can be used for all skin types, even the most sensitive ones!
Special for you: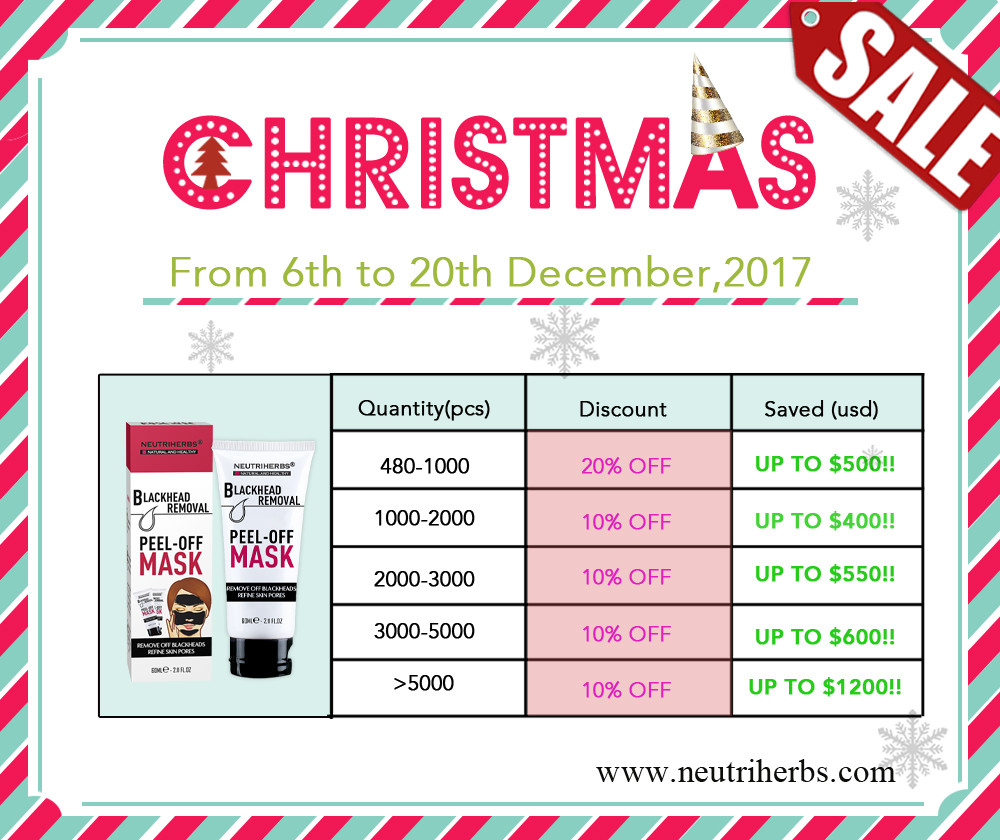 What are you waiting for, welcome to contact us for more detais.
Contact Us:
Email: info@neutriherbs.com
Website:www.neutriherbs.com
Tel: +86-20-38393919
Whatsapp: +8615102049568
Skype:sale10_30